News
September used prices soften, despite strong demand: CAP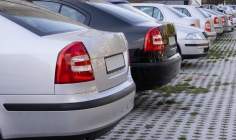 Used car values began to slip in September, with only the conversion rate from stock to sold keeping the values from falling further according to data from CAP
After months of rises in the used markets, market values fell slightly said CAP, but with stock at auction at an all-time high and conversion rates at 76 percent, the market was being kept buoyant by strong demand from consumers.
September used car supply was believed to be around ten percent higher than in the same period last year.

CAP warned however, that in the final days of September the market seemed to be softening, with evidence of less demand in the market.
September is traditionally a quiet month for the used market, and values tend to skip, mainly due to dealerships concentrating on new car sales during the new registration plate period. In 2013, however, the values rose in the month. CAP therefore said that while caution should be taken over values, the market was returning to its normal pattern in 2014.
Derren Martin, senior editor at CAP Black Book Live, said: "Caution is now advisable because we still await the main influx of used cars generated by recent retail sales and fleets swapping into a 64 plate.
"Nonetheless, the retail scene still looks good for the time of year with franchise dealer footfall a little higher than at this point a year ago.
"We now expect volumes of used cars to increase over the coming weeks and the key to trade price patterns will be retail demand. There is no sign of that dropping away at this moment but if it does, the balance will inevitably sway toward more rapidly reducing values."