News
SMMT: 2.9% fall in new car registrations in October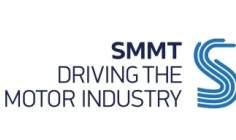 The slump in UK new car registrations eased considerably from the 20.4% drop in September to a drop of 2.9% in October, with SMMT figures showing a year-on-year drop to 153,599 vehicles registered.
As with September 2018's fall in registration, blame has been attributed to the introduction of stringent WLTP emissions regulation and wider economic concerns. Declines were seen in both private and fleet sectors, with registrations down -1.0% and -5.2% respectively.
Government policy on diesel cars saw a massive 21.3% drop in registrations for the month. While still representing a small share of the market, registration of alternatively fuelled vehicles was up by 30.7%, and zero-emission battery electric vehicles 86.9%.

Mike Hawes, SMMT chief executive, said, "VED upheaval, regulatory changes and confusion over diesel have all made their mark on the market this year so it's good to see plug-in registrations buck the trend. Demand is still far from the levels needed to offset losses elsewhere, however, and is making government's decision to remove purchase incentives even more baffling.
"We've always said that world-class ambitions require world-class incentives and, even before the cuts to the grant, those ambitions were challenging. We need policies that encourage rather than confuse. Government's forthcoming review of WLTP's impact on taxation must ensure that buyers of the latest, cleanest cars are not unfairly penalised else we will see older, more polluting cars remain on the road for longer."
Commenting on the SMMT figures, Ian Plummer, director of Auto Trader, said most in the motor industry expected the back end of this year to be stronger than the typical run-up to Christmas.
"As production gets back up to full swing, and new cars start filtering through, there'll be a good opportunity for retailers to fulfill their delayed customer orders.
"However, we've seen an increase in nearly new advert views over the last two months, suggesting many consumers have grown impatient waiting, opting instead for a similar used model, which will make it a very tense close to 2018 for new car sales."
Ford remains the strongest marque, with 16,820 vehicles registered in October. In the luxury car sector, Jaguar was the most improved performer, with its 3,324 vehicles registered an 82% year-on-year increase.
Seán Kemple, director of sales at Close Brothers Motor Finance, said: "A lack of stock, confusion around WLTP, and economic uncertainty around Brexit continue to keep dealers awake at night. We are seeing a number of manufacturers reducing their targets for the end of the year, recognising the challenges of selling cars at the moment. While the Budget addressed issues of potholes and road condition, it did little to provide clarity on whether consumers should buy electric or petrol, nor did it help the ongoing demonisation of diesel."