News
SMMT: June new car sales up 13%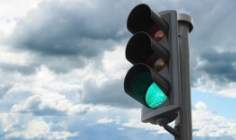 Private sales saw new car registrations reach 214,957 in June, a 13.4% increase compared to the same month in 2012, according to figures released by The Society of Motor Manufacturers and Traders.
At the halfway point of 2013, new car registrations were up 10.0% year-on-year at 1,163,623, with private sales again driving the growth, up by 17.1% to 557,498 registrations. These increases came despite H1 2012 registrations doing better than expected.
Although fleet sales grew by 6.1% to 107,883, the overall growth was driven by a 21.3% growth in private car sales to 96,931.

The figures also represent a large increase compared to those in May which, at 180,111, were up by 10.98% year-on-year and, again, boosted by private sales.
Finances and fuels
The rise in sales has been attributed in part to the attraction of finance. Mike Hind, communications director at vehicle value data supplier CAP, claimed the offers available in the new market were "the most attractive new car deals anyone at CAP has seen," while credit reference agency Experian noted a 77% rise in PCP loans in Q1 2013.
H1 new sales of alternatively-fuelled vehicles (AFVs) increased by 5.5% year-on-year to 15,427 registrations. The increase comes despite year-on-year new sales of AFVs growing only 1.39% in Q1 2013, during which time used sales of electric vehicles and hybrids increased by 13.19% and 13.69%, respectively, according to Experian.
AFV sales were still outpaced by those of petrol cars, which grew 15.1% to 577,453 in the first six months of the year. Despite this, the average CO2 emissions of a new car have fallen 3.7% year-on-year to 129.1g/km in the first half of 2013 and, since the start of H2 2013, energy suppliers and manufacturers have renewed efforts to market the value of AFVs.
richard.brown@timetric.com