News
SMMT: November keeps 2013 target of 2.25m sales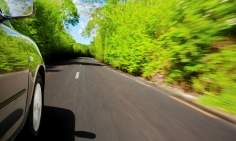 Registrations of new cars rose 6.96% year-on-year in November to 159,581 units, according to the Society of Motor Manufacturers and Traders (SMMT).
The figure means year-to-date registrations are up by 9.93% and keeps the annual total on track to meet the forecast of 2.25 million units made by the SMMT last month.
Fleet and private registrations swapped market share compared to last year; fleet dropping 1.7ppts to 50.1%, private sales gaining 1.9ppts to 45.7%. Year-to-date, fleet dropped 2.5ppts to 47.4% while private sales gained 2.3ppts to 48.0%.

By model and brand
The Fiesta was the best-selling model for the month, with 8,796 registrations, and the year-to-date, with 113,417 registrations, followed in both instances by the Focus. This ensured Ford was again the best selling brand with 21,027 monthly registrations and 291,369 registrations year-to-date.
Vauxhall was, again, second, with the Corsa and Astra the third- and fourth-best-selling models for month and year-to-date. Volkswagen continued in third, by brand, with the Golf fifth by model.
Despite not having a single model in the top 10 and losing market share to BMW in November, Audi appears on course to be the fourth best-selling brand of 2013 with 134,598 registrations and a 6.37% market share for the first 11 months of the year.
richard.brown@timetric.com