News
SMMT: Regulation leads to 20.5% drop in September car registrations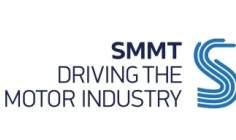 The Society of Motor Manufacturers and Traders (SMMT) said the massive drop in car registrations and falling car sales in September was as a result of WLTP regulations and wider supply issues.
September saw 338,834 vehicles registered, down 20.5%, around 87,000 on the previous year.
As well as WLTP, changes to Vehicle Excise Duty was also labelled as a contributing factor to falling car sales for the month.

The impact of the fall was felt across sectors, with registrations by private consumers, fleets and businesses declining by 20.1%, 22.4% and 6.3% respectively.
Registrations of petrol and diesel cars also fell, while hybrids and plug-in electrics increased 3.9%.
Also spurred by the WLTP regulations, sales for the month of August marked a 16-year high for the month, as sales of vehicles were pushed heavily before the stricter emissions standards took effect.
Mike Hawes, SMMT chief executive, said: "With the industry given barely a year to reapprove the entire European model line-up, it's no surprise that we've seen bottlenecks and a squeeze on supply. These are exceptional circumstances with similar declines seen in other major European markets. The good news is that, as backlogs ease, consumers and businesses can look forward to a raft of exciting high-tech cars and a market keen to recover lost momentum."
Research by online car retailer BuyaCar.co.uk found that 68 plates were being sold off as second hand to meet September registration targets. The company reported that within days of the plate launch hundreds of factory new cars were being marketed as 'instant used cars' for sale on the site.
Ian Plummer, director of Auto Trader, said of the falling car sales: "September's performance was a matter of basic economics; there simply weren't enough cars on forecourts that met the new WLTP standards for retailers to sell. Whilst the Volkswagen group brands struggled, other German prestige marques, such as Mercedes and BMW, performed much better and seem to have better anticipated the production of WLTP compliant cars in advance of the new regulations."