News
SMMT revises sales estimates after 26th rise in monthly sales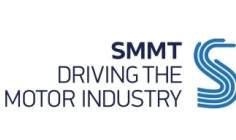 The number of new cars sold in the UK continued to climb in April as the motor industry experienced growth of 8.2% over the month according to the latest statistics from the Society of Motor Manufacturers and Traders (SMMT)
April marked the 26th consecutive month of growth and in the four months to the end of April new registrations rose 12.5%, exceeding the SMMT's original January estimate for 2014.
At that time, the SMMT estimated total sales of 2.3 million vehicles over 2014, but with the April registration figures of 176,820 bringing the total to 864,942 for the year to end of April it has revised its figure up.

Mike Hawes, chief executive of the SMMT, said: "As UK economic confidence improves still further and the market continues its upward trend, we have revised our 2014 forecast up from 2.3 million to over 2.4 million registrations. This represents an increase of more than 6% versus last year."
Growth rates are also outstripping the EU average with registrations in the first quarter only lagging German sales by 24,000 vehicles and accounting for almost a third of the net volume gain across the EU.
Commenting on the SMMT figures, Chris Sutton, managing director of the UK's largest motor finance provider Black Horse, said: "Today's car registration data shows continued strong new car sales for April which echoes overall buoyant retail sales and consumer confidence in the UK.
"Car manufacturers continue to offer competitive promotions and attractive finance deals to attract customers into showrooms to buy new cars. Whilst we anticipate a strong Q2 for car sales we do need to consider when the car sales market may level out and what manufacturers and car dealers will need to do to maintain sales momentum.
"However as long as we have low interest rates it is likely that car finance deals will remain appealing for those consumers considering buying a new car."
Private sales increased at a slower rate than fleet sales (2.6% versus 13%) and lost market share to the fleet sector, dropping below 50% to 47.4% as business confidence grew over the month and the influx of fleet renewals had their affect.
The largest growth sector by fuel type was alternative fuelled vehicles, which expanded by 58.7% to 2,947in the month of April and increased market share to 1.7% from 1.1%.
Diesel vehicles became firmly the largest segment of the market at 51.4% having grown 10.8% to over 90,000 vehicles in April.