News
SMMT: September tops 400,000 registrations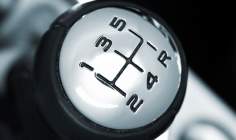 September 2013 saw 403,136 registrations of new cars, the highest monthly total – and the first month to surpass the 400,000-registration mark – since March 2008, according to the Society of Motor Manufacturers and Traders (SMMT).
September is regularly the second-busiest month of the year for new car registrations behind March as both months introduce the latest licence plate. Even so, the figure was 12.10% above September 2012 and roughly six times that of August 2013.
The SMMT attributed the rise particularly to individual retail registrations, as opposed to fleet or business registrations which are yet to recover to pre-recession levels. Private registrations were up by 17.88% year-on-year in September to 208,844 registrations and by 16.71% for the year-to-September to 869,421 registrations.

300,000 finance agreements?
Fuelling this rise, the SMMT cited demand for fuel-efficient models which would reduce the cost of ownership as well as strong finance packages.
At the end of September research company Incite published figures demonstrating the popularity of switching to cars which cost less to run, although only 4% of consumers the company surveyed said they had been motivated by finance to make a new purchase.
However, ahead of the latest official figures, Stephen Sklaroff, director general of the Finance & Leasing Association (FLA), told attendees at the FLA autumn drinks last week almost three-quarters, 74.5%, of all new, private car purchases were now being financed by Association members, a record high.
Multiple brands and their respective partners also marketed headline retail funding deals ahead of September in expectation of rising sales volumes and in preparation for Q4 2013. While Banque PSA ran offers on a variety of Citroën models, SsangYong, operating finance through GMAC, targeted its Korando model on PCP and Volkswagen Financial Services began retail deals on VW Passenger Cars, Škoda and Seat.
richard.brown@timetric.com