News
SMMT: UK car productions decline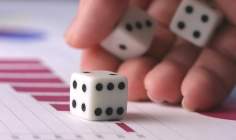 A total of 91,282 cars were manufactured in the UK in August, 22.1% less than the amount produced for the same month in 2013 according to figures released by the Society of Motor Manufacturers and Traders (SMMT).
The drop was mostly caused by a fall in export vehicles, which fell 25.7% year-on-year to 52,737 in August. Vehicles for domestic use also fell, however, from 20,298 to 18,328 vehicles.
As a result, export vehicles made up 74.2% of vehicles manufactured in August 2014, down from 77.8% in August 2013.

Total production for the eight months to the end of August is still positive, at 994,949, 1% above the number produced in the same period in 2013.
Domestic production for the eight months increased 0.9% compared to the same period 2013 to 211,947, while production for export increased 1.1% to 781,177. The percent built remained flat at 78.5%.
Mike Hawes, SMMT chief executive said: "The month of August – typically the quietest of the year – saw a 22.1% drop in car production over 2013 as the 2014 calendar meant some key plants took additional shutdown compared to last year."
"Volumes are still strong for the year-to-date, however, with the UK automotive sector in the midst of a renaissance. Global demand for quality UK-built products is at an unprecedented level, with significant investments into UK production facilities from government and industry currently being realised."