News
SMMT: UK new car market fell 6.8% in 2018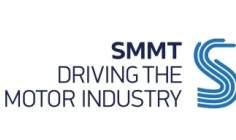 Yearly data from the Society of Motor Manufacturers and Traders (SMMT) showed a 6.8% drop in new car registrations in 2018, which the SMMT attributed to factors including WLTP regulation, falling consumer confidence causing a slump in diesel sales, and uncertainty about the effects of Brexit.
Annual registrations have fallen for a second consecutive year. There were 2,367,147 units sold in 2018, and December results showed a 5.5% drop by year-on-year comparison.
Private, fleet and business registrations all fell in the year, with the biggest losses felt in the fleet sector (down -7.3%), while private motorists and smaller business operators registered -6.4% and -5.6% fewer new cars respectively.

Demand also fell across all vehicle segments bar the dual purpose category, which grew by 9.1% to take a fifth of the market (21.2%). Despite registrations of superminis and lower medium cars falling by -2.5% and -9.4% respectively, these smaller vehicles remain the most popular, with a combined 58.7% market share.
The biggest volume decline was seen in the diesel sector, down -29.6% in 2018. However there was recorded growth in the registrations of petrol (+8.7%) and alternatively fuelled vehicles (+20.9%).
Mike Hawes, SMMT chief executive, said: "A second year of substantial decline is a major concern, as falling consumer confidence, confusing fiscal and policy messages and shortages due to regulatory changes have combined to create a highly turbulent market. The industry is facing ever-tougher environmental targets against a backdrop of political and economic uncertainty that is weakening demand so these figures should act as a wake-up call for policy makers.
"Supportive, not punitive measures are needed to grow sales, because replacing older cars with new technologies, whether diesel, petrol, hybrid or plug-in, is good for the environment, the consumer, the industry and the exchequer.
"Despite the overall decline in 2018, demand for new cars in the UK remains solid, with volumes on a par with the preceding 15-year average,3 and the market still the second biggest in the EU, behind Germany. It is also one of the most diverse, with buyers able to choose from some 350 different models available in fuel types and body styles to suit all driving needs.
"Meanwhile, more than 80 exciting new generation models – 31 of them plug-in electrics – are set to make their showroom debuts in 2019, and with some compelling deals on offer, the industry is continuing to invest to grow the market despite the headwinds."
Sue Robinson, director of the National Franchised Dealers Association, said: "The new car market's decline in 2018 is largely due to the introduction of the new Worldwide Harmonised Light Vehicle Test Procedure in September which affected sales in the last quarter of the year.
"2018 was a very positive year for the used car market and we expect it to remain strong in 2019 continuing to provide franchised retailers with a key opportunity to boost profitability. However, we look forward to seeing what 2019 has in store as the effects of WLTP ease, stock supply improves, and the political environment becomes more stable."
Seán Kemple, director of sales at Close Brothers Motor Finance, said: "New car sales continue to come under fire as the industry is hit by a global slowdown, confusion over fuel types, and uncertainty about the effects of Brexit. The last couple of months has seen £100bn wiped off the value of the world's biggest listed carmakers last year and car production slumping in Q3.
"Brexit is absolutely having an impact on consumer confidence, and we can see that in these car sales. The priority for now is to hope that the Government's withdrawal agreement delivers some clarity upon which we can start to move forward."
A no deal Brexit must be ruled out to avoid serious damage to the entire European motor industry, the SMMT warned in November.