News
SMMT: UK used car market drops 2.1% in 2018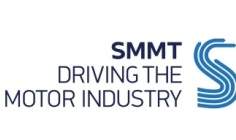 According to figures from the Society of Motor Manufacturers and Traders (SMMT), the UK used car market had a year-on-year decline of 2.1% in 2018 to 7,945,040 transactions.
In total, 167,980 fewer cars we sold compared to 2017. This is a decline not as severe as the new car market which fell by 6.8% year-on-year, and remains as the third highest year in sales on SMMT records dating back to 2001.
Sales of hybrid, plug-in hybrid and battery electric cars, rose 27% in the year to 106,658 vehicles sold. Contrasting to the 29.6% year-on-year drop in new car registrations for diesel vehicles, in the used sector there was a 0.3% increase.

Mike Hawes, SMMT chief executive, said, "It's encouraging to see more used car buyers snapping up low-emission vehicles as supply grows – but those sales remain low as an overall proportion of the market. We still need the right policies and incentives from government to give new car buyers confidence to choose the cleanest petrol, diesel and electric models that best suit their needs, so that even more drivers can benefit from this exciting technology as it filters down to the used market in the coming years."
The top selling used model in 2018 was the Ford Fiesta, with 360,868 vehicles sold. Second best selling was the Ford Focus, while the marques of Volkswagen and Vauxhall both had two entries in the top ten.
Average prices of diesel and petrol vehicles in the used car market rose to a record high in Q4 2018 as the market continued to thrive in the wake of last September's WLTP introduction on new cars, according to research from Aston Barclay.
Loading ...
The new car shortage caused by the Worldwide Harmonised Light Vehicles Test Procedure (WLTP), introduced in September 2018, has helped drive activity within the used vehicle sector culminating in average prices for diesel and petrol vehicles reaching a high of £8,818 and £4,651 respectively during Q4, a rise of £67 and £326 respectively over Q3.