News
Startline Motor Finance new business up 60% for record January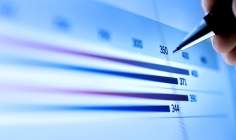 Startline Motor Finance saw new business increase by 60% year-on-year in January 2017, reaching a record result.
Proposals to used car buyers also increased, rising 55%. Chief executive officer Paul Burgess, said: "We've had a really strong start to the year thanks to a number of factors.
"Most notably, we have seen more dealer groups become aware of our flexible prime proposition and start to use us for motor finance."

Burgess also said that he believed that a growing awareness among dealer groups encouraged them to look at the lenders in their panel.
He added: "We believe that there is an increasing realisation in the motor finance sector that a more traditional approach to lending is no longer meeting the needs of a large number of car buyers because of changes in factors such as employment patterns and home ownership.
"That is why a new generation of lenders, such as ourselves, are making significant inroads into dealer motor finance by positioning ourselves as a valuable add-on to the dealer panel, a more flexible kind of prime lender."