News
Stoneacre in Doncaster commended by Ford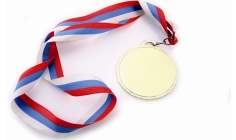 Ford Doncaster, part of the 29-site Stoneacre Motor Group, has won the Ford Chairman Award, based on research by the brand into the treatment of customers.
Mark Ovenden, chairman and managing director of Ford UK since April, said the annual award recognised the dealership for "the focus and ability to deliver excellence in customer satisfaction performance, vehicle-sales, finance penetration and parts sales," which would help both the site and the marque "to jointly maximise revenue and profits".
Last month, Stoneacre branched into supplying its own subprime finance under the name Stoneacre Financial Services in a joint-venture with Marsh Finance.

Research published this week by Complete Automotive Solutions and Motors.co.uk, both part of Manheim, surveyed customers' preferences for the improvement of dealerships in which they would spend time completing the aftersales process.
richard.brown@timetric.com