News
Stoneacre 'sustainable growth' aim for finance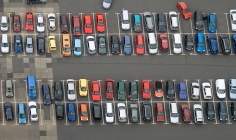 Steve Reynolds, group F&I manager at 29-site dealer group Stoneacre, has said the group has committed to its expansion into finance provision with the aim of "sustainable growth".
Reynolds, who heads up Stoneacre Financial Services, told Motor Finance magazine the group had not entered the subprime finance market for "a quick profit margin today, we've gone into it for sustainable growth over a period of years".
Reynolds said the group felt comfortable lending its own money and had spent time making sure "the risk is right".

To this end, finance and portfolio managers Marsh Finance, with which Stoneacre has entered into a joint venture to form its finance arm, has provided the scorecards which the dealer group will use to underwrite proposals, which Reynolds added would mitigate lending risks.
A full interview with Steve Reynolds will be published in the May issue of Motor Finance magazine.
richard.brown@timetric.com