News
'Supply spike' due in October – Manheim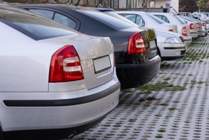 An increase in defleeted company cars and the seasonal influx in part-exchanges, following the September plate change, could lead to a rise in vehicle supply in the UK wholesale market of up to 20%, according to car auction company Manheim.
The remarketer said it had been preparing for the surge for several months, and had increased its marketing activity and invested significantly in infrastructure and in online technology.
In a company statement, Manheim said: "September's market show there is still a strong appetite for vehicles," echoing fellow auction company SMA Remarketing which recently commented that the month created a "natural spike in used volumes".

During the month, Manheim's Northampton centre saw almost 300 vehicles sold across two auctions and a further 200 sold in Colchester, achieving over 97% of CAP across the two sites.
Prior to these, Manheim reported a slight month-on-month drop in prices in August, though it also noted it's Bristol auction centre had seen a 24% year-on-year growth in H1 2013.