News
Sword Apak: dealer used car demand remains high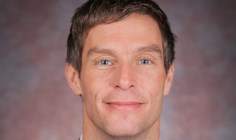 Dealer demand for used car stock has remained strong, despite concerns around residual values and macro-economic challenges, Sword Apak has said.
The first half of 2016 saw the UK used car market grow 7.9% year-on-year to a record 4,181,042, and Sword Apak said this momentum appeared to carry on into Q3.
The stock funder attributed this strong performance to the emergence of used car PCP finance, which is said helped to promote affordability, and to a 'modest' increase in the disposable income of consumers looking to spend rather than save.

Sword Apak noted that dealers are having to seek out used stock to meet demand, with some dealer groups even advertising their car buying appetite on television.
Sword Apak's executive vice president, James Powell, said: "In used car buying activity, the British dealer and consumer have both demonstrated their resilience against a dynamic backdrop. Dealers have worked hard to increase stock turn by careful stock buying and by developing strategies to bring product to market more quickly. Margins may be tight but this retailing focus on 'time to cash' has enabled them to fulfil consumer value needs.
"In Q4, we expect some seasonal adjustment in stock volumes, but potentially the reduction in the value of Sterling may further strengthen the used car proposition in the weeks ahead. As a result, we expect many dealers to remain active as both buyers and sellers."