News
Technology will focus dealer advertising. – iVendi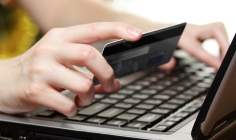 Technology will make dealer marketing more focused and allow dealerships to build personal rapport with customers, technology provider iVendi has claimed.
The company pointed to the use of already existing products such as Google's intelligent ads as a first step in the process.
The system shows ads that are based upon recent searches, and, when combined with social media campaigns, iVendi said that there will be a greater opportunity to target customers rather than advertise in a 'scatter gun' approach.

James Tew, director of iVendi, said: "Marketing messages are starting to be based on groups of customers or even, in some cases, on information that is known about individuals,
"If you have someone's e-mail address, you can often open up rich seams of data such as social media accounts and, from here, gain a greater insight into the individual's profile, in effect viewing your prospect's digital footprint. As more and more dealer business is done online, this kind of information can be used to build a personal rapport with a customer that would otherwise be impossible to create."
If this approach is combined with the next generation of connected cars, iVendi believes the dealerships will be able to target customers with accurate marketing campaigns for new products and cars at a time that will suit their needs.