News
Three moves in VW Group sales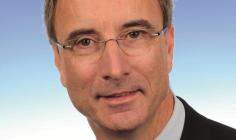 Andreas Offerman has become executive committee member for sales and marketing at Seat, part of the Volkswagen Group, while James Muir and Lans Himmer have each taken on sales responsibilities within the Group.
Offerman, whose career has taken in Porsche and BMW, will succeed Paul Sevin as of 1 September. Sevin will continue as a consultant to the Group.
Muir will replace Offerman as the VW Group's global coordinator for national sales companies. Muir has 14 years' experience with Ford and has been president and chief executive of Mazda and chairman of Seat.

Himmer, who has held several management roles at Volvo and sales head roles at MAN, succeeds Johannes Thammer as head of Group sales strategy and projects.
richard.brown@timetric.com