News
Top-level Renault moves take effect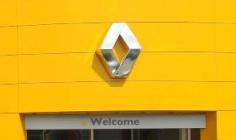 Following last week's proposed restructure of its management, Renault has appointed Thierry Bolloré as chief competitive officer (CCO) and Jérôme Stoll as chief performance officer (CPO).
Stoll has taken charge of sales and marketing for the brand, as well as coordinating the regions in which Renault operates, with the aim of meeting the marque's revenue, market share and sales profitability targets.
From 10 October, Michael van der Sande will become senior vice president for marketing, reporting to Stoll and replacing Stephen Norman, whose re-appointment will be announced shortly, the company said.

Bolloré has been replaced as executive vice president for the manufacturing and supply chain, by Jose Vincente de los Mozos, reporting to Bolloré. As CCO, Bolloré is tasked with increasing the attractiveness, competitiveness, cost effectiveness, profitability and quality of Renault products.
richard.brown@timetric.com