News
Total Motion: Motor finance investigation leading to 'perfect storm' in 2018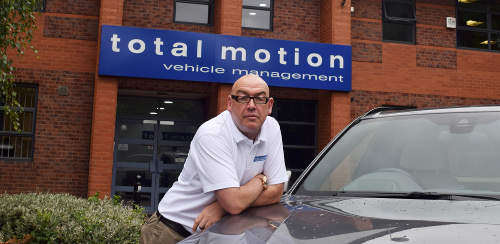 Vehicle management company Total Motion has warned the UK car industry could be facing a 'perfect storm' as a result of the Financial Conduct Authority (FCA) investigation into car finance.
According to the company's managing director, scrutiny of the sector by the FCA could will reveal widespread mis-selling of motor finance 'on the scale of the PPI scandal.'
This will result in in leasing companies, dealers and brokers facing huge fines and even going out of business, as well as causing the banks a "big headache."

Hill said: "Serious concerns were raised some time ago about the mis-selling of PCP (Personal Contract Purchases) and PCH (Personal Contract Hire) deals to people who couldn't afford them, but we've now gone beyond giving dealers a slap on the wrist and telling them to clean up their act.
"This scandal is set to be as big as PPI, with dealers, lenders and brokers having to shell out hundreds of millions of pounds in fines.
"There will be companies who have mis-sold finance on literally hundreds of cars and who won't be able to afford the huge fines. It's also a big headache for the banks who are still recovering from paying out billions of pounds in PPI compensation."
According to Total Motion, the FCA exploratory review has been fuelled by Bank of England concerns about the country's burgeoning levels of consumer debt.
Hill added: "Recent media investigations have shown that many salespeople don't know how PCP and PCH deals work, and have let people who are on low incomes drive away in cars valued at £12,000 upwards for around £200 a month.
"The industry needs tightening up to protect consumers who just want a shiny new car and are being encouraged by dealers and leasing companies to fill their boots even though they can't service the debt.
"We don't want to be in the same situation as the US, where the mis-selling of car finance products on a catastrophic scale has led to a massive growth of the 'repo man' sector."