News
Toyota and Ford to securitize Chinese car loans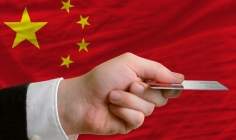 Car finance providers Toyota Motor Finance China and Ford Automotive Finance China have revealed plans to securitize a portion of their vehicle loans in the country, according to the Wall Street Journal (WSJ).
Announced separately by the two companies, the move is reportedly aimed at helping the firms face soaring demand levels from within the world's largest auto market.
Both Ford and Toyota separately stated the intent to sell almost ¥800m (£76.12m) worth of asset-backed securities (ABS), in auctions set for 22 and 23 May, respectively.

Both Volkswagen and BMW's Chinese finance branches have also discloses plans to offer similarly-sized structured products in the near future, according to a source quoted by the WSJ.
Since allowing motor finance deals in 1998, car sales have rocketed, transforming a rare commodity into the focus of a massive boom.
According to the WSJ, by securitizing existing loans the financing companies will be able to take them off their balance sheets and decongest the funds they require to continue lending in a market characterised by a younger generation of consumers who are increasingly open to alternative financing methods.
The news marks the first time foreign companies have been granted permission to use such means to extend their financial channels in the country.
According to industry experts, growth in the auto finance sector in China is expected to overtake that of the passenger-vehicle market, set to slow this year after 18m cars were in 2013.
Consultancy firm Roland Berger has estimated annual growth of 25% in the number of signed contracts between 2013 and 2017, and expects the penetration rate of passenger-vehicle financing to grow from 17% to 30% in the same period.
Jian Hu, managing director at rating agency Moody's, is reported in the WSJ as saying: "As the world's second-largest economy and the largest auto market, [Collateralized Loan Obligations] backed by corporate loans to large and small enterprises as well auto ABS will continue to dominate China's fledging securitization industry."
He added the People's Bank of China granted a total of ¥400bn for ABS products at the end of 2013, and is expected to add to the sum in the coming months.