News
US SEC ADOPTS NEW RULES FOR AUTO ABS ISSUANCE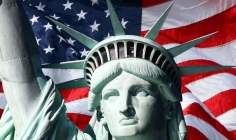 Four years after changes were first proposed, the Securities and Exchange Commission adopted new rules on Aug. 27 that govern the disclosure, reporting, and offering processes for certain publicly traded asset-backed securities, including auto. Under the new rules, companies that issue ABS will have to file SEC reports disclosing loan data that include, among other things, credit scores and borrower debt levels. The SEC (sec.gov) will make the reported information public.
Auto lenders, particularly those in the subprime space, depend heavily on asset-backed securities to raise money to fund new loans.Government officials describe the changes as "significant."
The ruling requires auto ABS issuers to provide 72 loan-level data points for ABS backed by loans, and 66 data points for ABS backed by leases. This is well below the 110 and 116 data points originally proposed for loans and leases, respectively, according to Deutsche Bank.

Deutsche Bank said the cost of providing loan-level data will raise the cost of securitization for the affected asset classes and may affect issuance activity going forward. However, the impact will differ significantly across assets. For the auto ABS sector, the data burden of the final rule is markedly lower than what was originally proposed and is well below what is required of the residential and commercial mortgage sectors.
"Ideally, the new SEC transparency rule that requires disclosure of credit and income information for the auto asset-backed security market will create more liquidity in the market, as a result of investors having more information and more confidence in their purchases," said attorney David Reischer, co-founder of LegalAdvice.com. "However, it is quite possible initially this new transparency rule will spook the market, as the underwritten loans already existing are revealed to be of poor quality."
Auto finance companies involved in the ABS market have said little about the ruling. Brenda Hines, vice president of global communications at Ford Motor Credit (credit.ford.com), told Auto Finance News the company was reviewing the rules at this time. Meanwhile, CarMax Inc. (carmax.com) spokeswoman Michelle Topping Ellwood said the company had not yet issued a statement on the new rules. A spokesman from Toyota Financial Services said that its legal and treasury teams are reviewing the changes.
But Ally Financial Inc. (ally.com) told Auto Finance News that securitization will continue to play an important role at the bank.
"We expect securitization to remain an important source of funding for Ally and will comply with SEC regulatory requirements within the prescribed timelines," said Ally spokeswoman Susan Fitzpatrick.
SEC Chair Mary Joe White said in a release on Aug. 27 that the expansive package of reforms will strengthen the overall quality of credit ratings, and enhance the transparency and accountability of credit rating agencies.
Issuers have to comply with the new disclosure requirements no later than two years after the rules are published in the Federal Register, which will happen within 60 days of Aug.27.
The ABS market has been fueling much of the growth in the auto finance market in the past four years. As of July, Deutsche Bank put auto ABS issuance at $56.3 billion, up 17% year over year. Meanwhile, rating agency Standard & Poor's noted that, through August, subprime auto ABS issuance was up 15% from last year, and is expected to reach $20 billion by yearend, along with another $5 billion of what it dubs "nonprime" volume.
The markets saw $17.6 billion of asset-backed securities tied to subprime auto loans issued last year, more than double the $8 billion sold in 2010, according to Barclays Plc (barclays.com).
But S&P noted in its June Subprime Auto Loan ABS Tracker report that performance continues to weaken as subprime lending approaches pre-crisis levels, competition increases, and trends such as higher loan-to-value ratios and longer loan terms remain prevalent.
The SEC said the new requirements for rating agencies address internal controls, conflicts of interest, disclosure of credit rating performance statistics, procedures to protect the integrity and transparency of rating methodologies, disclosures to promote the transparency of credit ratings, and standards for training, experience, and competence of credit analysts. The requirements provide for an annual certification by the CEO as to the effectiveness of internal controls and additional certifications to accompany credit ratings attesting that the rating was not influenced by other business activities.
"We are evaluating the new regulations to determine what changes to our operations may be required," David Wargin, a spokesman in the Washinton, D.C., office of Standard & Poor's, in an email statement.
Wargin said that S&P is committed to the highest standards in its ratings activities, and will comply with the new requirements.
Meanwhile, at Fitch Ratings (fitchratings.com), Managing Director Daniel Noonan said that it, too, was assessing the impact of the new rules on "disclose and process." He said, "The markets must have clear and consistent rules for credit-rating agencies, and the SEC's regulatory framework should help ensure investors have confidence in the rating processes."
According to securitization industry organization Structured Finance Industry Group, for auto loans, the final data fields include:
– state as the geographic indicator;
– loan terms including origination date, original loan amount, and first payment date;
– vehicle information including make, model, year, and value;
– borrower information including credit score, income and employment verification level, and payment-to-income ratio; and
– loan performance
In a statement, SFIG said: "The long-anticipated completion of Regulation AB II is a critical step in removing market uncertainty exacerbated by many pending regulations. SFIG believes that it is imperative that sufficient and transparent information be available to investors, while it is equally important to balance those needs against the proprietary, operational, and privacy considerations for issuers. It is through these dual lenses that our membership will review and digest the full content of the final Reg AB II rule."
It's too early to say how the market will react, LegalAdvice.com's Reischer said. He speculated that the rate on the yield will initially be much higher, but as junk assets are uncovered and the market gains clarity on the value of the securitized assets, yields will diminish.
Reischer argued that the new rules don't go far enough. "These rules do not prevent against any systemic risk, which is the real elephant in the room as regards these bundled securities and derivatives."
By Cody Lyons
This article originally appeared in Auto Finance News and appears courtesy of Royal Media
Free download worth over $5000
Download our 2018 Technology, Media and Telecoms Predictions Report
Worth up to $5,850
In this report, we look at the 30 big tech themes for 2019, identifying winners and losers for each theme. This report will impact all industries helping:
CEOs/Senior Staff: in all industries understand the disruptive threats to their competitive landscape
Investors: Helps fund managers focus their time on the most interesting investment opportunities in global TM