News
Vauxhall aims to become 'the second biggest brand in Europe'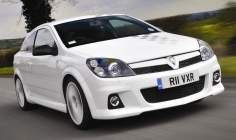 Chevrolet's exit from the European market will help Vauxhall to return to profit by 2016 and re-establish its standing in the continent, according to Karl Thomas Neumann, chief executive of Vauxhall Opel.
Speaking at the Geneva Motor Show, Neumann called the Chevrolet exit an 'important milestone' on the manufacturer's road to recovery. Both brands are owned by General Motors.
He said: "For way too long we have lost market share. Winning is a habit, but so is losing, this year for the first time we were able to change that.

"With the new engines and models we have coming, we aim to become the second biggest brand in Europe."
His renewed optimism follows strong 2013 end-of-year performance. In December Vauxhall was the best-selling car manufacturer in the UK, with 21,302 units sold and a market share of 13.9% for the month.
The brand's total sales for the year reached 289,301 cars and vans, and an increased market share of 11.14% made 2013 a successful year for Vauxhall in the British market, General Motor's largest in Europe and fourth largest globally.
General Motors reacquired its motor finance division, GM Financial, in November 2012 after it sold to Ally Financial in 2006.
Active in the UK under the name of Vauxhall Finance, products such as the Vauxhall Flexible PCP helped to drive 9.6% growth in retail sales last year, according to the firm.
Speaking in January, Duncan Aldred, who has left his role as Vauxhall chairman and managing director to join GM's headquarters in Detroit, said: "With sales and market share up, it's a great way for Vauxhall to celebrate its 110th year of building and selling vehicles in Britain."
He expressed confidence that the "raft of new engine launches" Vauxhall is currently engaged in will render its products "more refined, efficient and desirable".
"One way or another, it's clear that Vauxhall will be a force to be reckoned with in 2014," he said.