News
Vauxhall announces lower pricing, higher residuals for new Corsa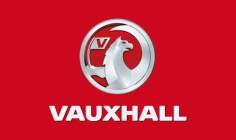 Vauxhall, the UK arm of General Motors, has announced prices and trims for the all-new version of their best-selling Corsa model, ahead of the car going on sale on 8 October.
The car has been launched with considerable discounts over comparable models in the previous line-up with prices starting at £8,995. The SRi VX model with aircon for example, is now £2,970 less than the vehicle it replaces and Vauxhall claim similar levels of price cuts across the range.
Trim levels for the vehicles have also been reduced from ten to nine, and the number of models in the line-up have been reduced by half.
The trim levels are: Life, Sting and Sting R, Design, SRi, Excite, SE, SRi VX Line and Limited Edition.
The range is expected to have a residual value rise in excess of £1,000 over the course of 3 years or 60,000 miles, according to Vauxhall