News
Vauxhall launches customer reward cards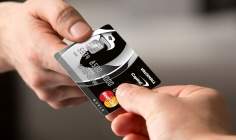 Vauxhall Motors has launched a pair of reward cards for its customers which offer a lump sum off the cost of a new Vauxhall or an annual saving on parts and repairs.
The Vauxhall Rewards scheme includes two cards: the Vauxhall Pre-Pay Debit Card and Vauxhall Capital One Credit Card.
Duncan Aldred, chairman and managing director of Vauxhall Motors, as well as temporarily a vice president at Opel-Vauxhall, called the initiative "a first for the automotive industry."

Capital expansion
The debit card offers customers reward points for money spent at its partner retail stores – including Marks & Spencer, Boots and WHSmith – which may redeemed against parts and repairs worth up to £286 a year.
The credit card, run in conjunction with Capital One, which operates as a credit card provider in the UK but as a bank and lender in the US, will offer consumers reward points of 3% on monthly credit card expenditure worth up to £1,500 discount on a new Vauxhall.
Jaidev Janardana, vice president of marketing for Capital One, said the agreement was "an exciting expansion of Capital One's range".
Existing GM cardholders may continue to earn reward points until March 2015, at which time the points will be transferred to either of the new cards.
richard.brown@timetric.com