News
Vertu acquires Sheffield dealerships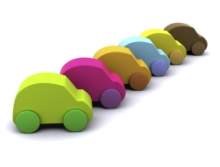 Dealer group Vertu motors has acquired a Nissan and a Volvo dealership in Sheffield from trade dealer group Harrats of Wakefield.
The transaction has been settled in cash from Vertu's existing resources, and the total consideration comes to £2.4m, including a freehold property worth £1.75m.
The deal means Vertu, already the largest Hyundai dealer in Scotland, now possesses nine Nissan outlets and two Volvo outlets across the UK.

Robert Forrester, chief executive officer of Vertu Motors, said "We are continuing to develop the Group by adding to existing franchise relationships as well as exploring new manufacturer partners.
"This acquisition increases the Group to 106 sales and aftersales outlets and will enable us to continue to generate profitable growth for our shareholders."