News
Vertu Motors acquires dealerships in Thames Valley region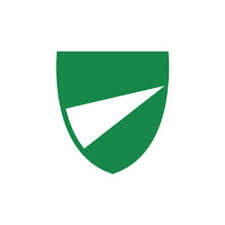 Vertu Motors has acquired the Mercedes-Benz businesses of Hughes Group Holdings in the Thames Valley region, adding six sales outlets to its operations.
Vertu Motors already has a significant Mercedes-Benz presence in the Thames Valley, and is the sixth largest motor retailer in the country. Following this acquisition, the number of its sales and aftersales outlets across the UK has increased to 125.
The Mercedes-Benz outlets formerly operated by Hughes are in Beaconsfield and Aylesbury, which is an adjacent market area to Vertu's existing Mercedes-Benz operations in Reading, Ascot and Slough.

The acquisition also brings the Mercedes-Benz Commercial Van franchise to Vertu for the first time through the operation in Aylesbury.
The automotive team of accountancy UHY Hacker Young, led by Paul Daly, advised the management of Vertu Motors on the purchase.
Robert Forrester, chief executive officer of Vertu Motors, said of the acquisition: "The Hughes business has operated in the Beaconsfield area for over 40 years, and is very well established in this attractive market area, serving an excellent demographic profile for the Mercedes-Benz brand."
Loading ...
"Our disciplined approach to allocating shareholders' funds has meant that this is our first acquisition for over two years. Given the strength and location of the business and franchises we are acquiring, the board is confident to make this investment which will be earnings enhancing in its first full year of ownership.
"We would expect the acquisition to bring synergies and we also expect there to be opportunities to reduce working capital levels."
UHY's Daly said: "With Vertu Motors already operating the Mercedes-Benz brand in the surrounding territories, it made strategic sense for them to acquire this business."
Vertu Group's results from the year ending 28 February 2018 showed a revenue of £2.8bn, and an operating profit of £32.3m.
In 2014, Vertu Motors acquired a Nissan and a Volvo dealership in Sheffield from trade dealer group Harrats of Wakefield.