News
Volvo signs £495m loan with Chinese bank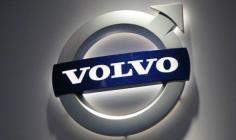 Volvo Car Group has signed a loan deal worth $800m (£495m) with China Development Bank.
The loan will mature in 2021 and will be used to develop Volvo's products and strengthen the manufacturer's capital structure.
The first drawdown of the loan will happen this calendar year, followed by further drawdowns in 2014 and early 2015.

The loan is the second signed between the two parties after an agreement reached in 2012 worth €922m (then £752m) and used to finance Volvo's existing loans.
Although the carmaker recorded a drop in sales and revenue in 2013, Volvo added French bank BNP Paribas as a financing partner in October this year.
richard.brown@timetric.com