News
VTG acquires Trusted Car Buyers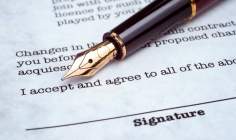 Vehicle trading Group (VTG) has acquired online dealer car buying service Trusted Car Buyers (TCB).
TCB was established in 2013 and offers dealerships nationwide an online car buying service to purchase cars directly from the public.
The company has a consumer promise to beat prices offered by its more established rival, webuyanycar.com.

VTG chief executive officer Andrew Hubbard said "With the acquisition of Trusted Car Buyers, we now have the opportunity to supply our dealers across the UK with another channel to purchase quality used stock. Already, 34 of our dealers have become Trusted Car Buyers, as it saves them time and money."
Lance Fisher, director of Trusted Car Buyers, said: "The partnership has resulted in an immediate, positive effect for both VTG and Trusted Car Buyers, allowing us to tap in to a large dealer base.
"Already we have opened over 30 branches in literally weeks. For VTG, it has meant their dealers are seeing better quality and better priced stock, without leaving their forecourts."