News
VW £1bn bond issue to supply VWFS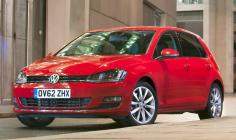 The Volkswagen Group plans to sell up to €1.2bn (£1.02bn) in bonds to fund its vehicle finance arm, Volkswagen Financial Services (VWFS).
This is the second such large-scale issue by VW in seven months, following a similar sale in November 2012.
The new mandatory convertible notes have a coupon of 5.5% and will be offered at an issue price of 105.64% of their principle amount. These notes will be converted into preferred shares, without voting rights, when they mature on 9 November 2015.

VWFS posted increased global operating profits for 2012 and for Q1 2013.