News
VW Group UK MD promoted to global marketing head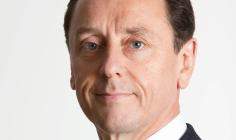 Simon Thomas will be promoted from managing director of Volkswagen Group UK to global head of marketing for Volkswagen Group, effective from 1 September 2013.
He first joined Volkswagen UK as managing director in 2011, following a number of years at Nissan, including time as Nissan Europe's senior vice president.
Thomas will be succeeding Jurgen Stackman, who became chairman of Seat as of 1 May.

Thomas's successor will be announced in due course.