News
VW launches mobility company MOIA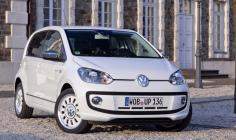 The Volkswagen Group has launched a mobility services company, MOIA, as part of the company's drive to become a mobility provider.
VW described the launch of MOIA as "laying the foundations throughout the Group and across all brands for sustained success in tomorrow's world of mobility. What is more, the Volkswagen Group intends to generate a substantial share of its sales revenue from this new business by 2025."
The new company will be headquartered in Berlin, and have an initial headcount of approximately 50, a number VW expects to grow by the end of 2017.

Explaining the concept behind the company, Ole Harms, chief executive officer of MOIA, said "MOIA is a stand-alone company under the Volkswagen Group umbrella, and will develop and market its own mobility services either independently or in partnership with cities and existing transport systems.
"In parallel, the Group brands will continue to move forward with their own services. Our sights are set on becoming one of the global top players for mobility services in the medium term. To achieve that we will be seeking to attract the best minds and technology start-ups".
Aside from Harms, the management team of MOIA includes Frank Dilger (CFO) and Robert Henrich (COO), who will take up his post on January 1, 2017. An Advisory Committee chaired by Thomas Sedran, Head of Group Strategy at Volkswagen AG, will support MOIA's leadership team.
VW outlined two initial arears MOIA will focus on. The first will be in app based ride hailing. VW already has a stake in Gett, which offers such a service in 100 cities, and Harms said: "Together with Gett we are pursuing a clearly defined expansion strategy in Europe – only recently, three of the Group's brands launched the first joint initiative with attractive vehicle packages for Gett drivers in the growth market of Moscow. Further markets will follow soon."
MOIA will also focus on the pooling business. The goal will be to set up an on-demand pooling service via app. The first pilots for this are scheduled to begin in 2017.