News
VWFS appoints new managing director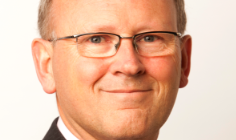 Volkswagen Financial Services UK, the British arm of the captive finance giant VWFS has appointed a new managing director to replace Lisa Stacey.
Albert van den Bergh will work alongside long standing managing director Graham Wheeler in his new role, which started on the 16th of July.
Van den Bergh has worked in the motor finance industry for 26 years which included ten years working for a Dutch joint venture between Pon and VWFS. In his time there he was responsible for helping grow the Dutch business from 250 to 450 employees and increasing the balance sheet to €2.8bn (£2.2bn).

Before taking up a career in motor finance, Van der Bergh worked as an accountant for professional services firm KPMG.
Stacey will return to VWFS Australia where she will take the role of joint-managing director.