News
VWFS Q1 profit up 11.9%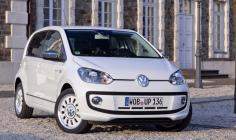 Volkswagen Financial Services (VWFS), the captive finance partner to the Volkswagen Group, has reported operating profit of €353m (£298m) for the first quarter of 2012.
The figure is up by 11.90% year-on-year and almost exactly on-par with the quarterly average of €350m for 2012.
However, overall quarterly figures for the Group were less positive with sales revenue down 1.48% year-on-year to €46.6bn and operating profit down 28.13% to €2.3bn, although this figure does not include the €1.2bn operating profit, up 41.51%, from the Group's joint ventures in China, where the group has predicted an increase in finance penetration.

Profit before tax was down 35.71% to €2.7bn and down 38.71% to €1.9bn after tax, despite a 4.8% year-on-year increase in global first-quarter vehicle deliveries to 2.3 million units across VW Passenger Cars, Audi, Škoda, Seat, Bentley, Porsche, VW Commercial Vehicles, Scania and Man.
As such, Martin Winterkorn, chairman of the board of management at VW, said the Group would approach the remainder of the year "with our usual realism and great vigilance". The Group expects 2013 total sales revenue to be above 2012 levels although, as stated alongside the 2012 full-year results, operating profit for the year is predicted to be level with the previous 12 months.
richard.brown@timetric.com