News
VWFS UK breaks through £10billion portfolio barrier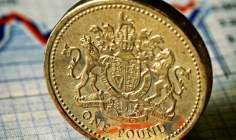 Captive finance provider Volkswagen Financial Services (VWFS) UK has reached its stated target of a £10bn balance sheet, doubling the amount of finance and insurance business conducted by the company in just four years.
Hitting this target meant that VWFS UK now has a 19% market share of the new car financing industry.
According to a statement from the company, the target has been reached largely through achieving a private sale penetration rate of over 60% on a range of brands as diverse as Lamborghini and SEAT.

In addition the company claims that it has also increased its used car financing by a third in the past four years.
The growth in the financing mirrors the growth in car sales, according to Volkswagen and means that VWFS is now the largest automotive finance company in Europe, as well as the largest manufacturer.
Graham Wheeler, co-managing director of VWFS UK, said: "I joined Volkswagen Financial Services 19 years ago and we were reporting a portfolio of £1.3 billion. Over the years we have increased our lending by nearly ten times and this clearly shows how our offerings have proved to be competitive and flexible.
"We have worked closely with Volkswagen Group in the UK and in Germany to develop financial products that are attractive to both consumers and businesses. We understand what is demanded in the market and how we can meet this requirement."