News
WCG welcomes Australian car finance stability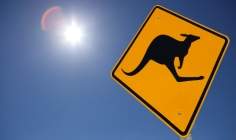 Despite the end of the mining boom, the economy in Australia has held stable, relative to Europe and the US, with 'positive developments' for the auto and fleet finance markets, according to White Clarke Group (WCG).
Commenting on The White Clarke Group Australia Asset and Auto Finance Country Survey, Colin Fleischmann, director, Asia Pacific at WCG, noted the election of Tony Abbott's government had halted a proposed change to taxes which may have affected lessors.
Fleischmann said the Fringe Benefits Tax "had begun to impact highly negatively on leasing by effectively putting an end to novated leases as well as affecting leased vehicles with an element of private use. With the repeal of the measure, the market rebounded."

The WCG survey is available to download from here.
richard.brown@timetric.com