News
Zenith to fund and manage 4,200 vehicle fleet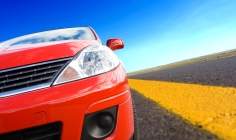 Fleet funder and management Zenith has been appointed to manage and fund the 4,200 vehicle fleet of housing company Mears Group.
The fleet consists of 3,000 light commercial vehicles (LCVs) and 1200 cars and will be used in the provision of social housing repair and maintenance, as well as providing care services to elderly and vulnerable people.
Jo Hammonds, Mears group fleet manager, Mears Group PLC said; "We have moved the funding and management of our fleet to Zenith because of its ability to provide a bespoke proposition that will improve the overall condition and operational efficiency of the fleet."

The agreement includes use of Zenith's telemetry solution, granting Mears Group branch managers access to a web-based portal where they are able to view telemetric data, order vehicles, track progress and online build tracking.