Opinion
How to treat vulnerable customers fairly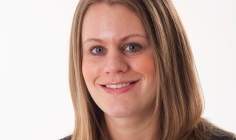 The FCA has recently re-emphasised the need to treat customers with mental capacity limitations fairly. Not only does the Consumer Credit Sourcebook (CONC) have a section dedicated to this issue, but it is also arises in other areas of CONC, for example when dealing with arrears and collections.
First one must consider what mental capacity actually means and what the possible limitations to someone's mental capacity could be. When discussing this issue with a group of lenders earlier this year many kept coming back to the issue of mental health, assuming that they were one and the same thing. That is incorrect.
Mental capacity is defined in CONC as being "a person's ability to make a decision". A determinative factor on whether someone has capacity to make a responsible decision in the context of borrowing is whether they have the ability to "understand, remember, and weigh up relevant information".

CONC lists examples of potential causes of mental capacity limitations, including mental health conditions, dementia, learning disabilities, developmental disorders, neurological disabilities or brain injuries and alcohol or drug-induced intoxication.
It's important to remember that it should not be presumed that because someone has a possible limitation on mental capacity that they lack the ability to make an informed decision. Weighing all this up while also ensuring that they are meeting all other criteria placed upon them will undoubtedly be a challenge for lenders.
The legal framework
Loading ...
Pursuant to Section 140 of the Consumer Credit Act 1974, the courts have wide-ranging and potentially punitive powers to protect consumers and punish lenders who engage in "unfair relationships" with consumers.
Section 2.10 of CONC provides a chapter of guidance on mental capacity – what it is, practices and procedures that firms should have in place, and considerations that should be taken into account.
FCA conduct principles 6 and 7 refer to the need to treat customers, including those with mental capacity limitations, fairly and to communicate with them in a way which is clear, fair and not misleading.
The FCA's emphasis on treating such customers fairly is omnipresent throughout its regulation of the entire lending process. For example, firms are required to have practices and procedures in place for dealing with applications for credit from customers who have mental capacity limitations. In addition, firms should have arrears policies and procedures in place for "the fair and appropriate treatment of customers, who the firm understands or reasonably suspects to be particularly vulnerable". The guidance in CONC explains that customers with mental health difficulties or capacity issues may fall within the "vulnerable" customer category.
The FCA also provides a useful working definition of a vulnerable customer being "someone who, due to their personal circumstances, is especially susceptible to financial detriment".
Undoubtedly best practice would be for firms to adopt a wide and inclusive view of vulnerable customers, to include those with mental capacity limitations, wherever possible.
Recommended steps
All firms should have written policies and implemented procedures in place for identifying and treating differently those customers it identifies as vulnerable or having a specific limitation to their mental capacity. In the absence of further guidance from the FCA, what should these policies look like?
In April 2014 the Royal College of Psychiatrists published a useful working paper entitled Lending, debt collection and mental health: ten steps for treating particularly vulnerable customers fairly. Although the paper has a mental health focus, it seems clear that many of its recommendations can be broadened so that they apply to other forms of customer vulnerability.
It seems therefore that best practice should include:
A written policy on working with vulnerable customers or those with limitations on their mental capacity. That policy should include:
How staff should deal with difficult situations such as emotional distress or suicide threats;
A procedure for dealing with customers once they or a carer disclose a vulnerability or specific limitation to their mental capacity;
Specialist and identified staff trained to ask appropriate and in-depth follow-up questions once the issue arises;
Different approaches to dealing with different causes of vulnerability or mental capacity limitations – for example someone with a learning disability would need to be treated differently to someone with a brain injury;
A procedure for collecting medical evidence when it is appropriate to do so and for dealing with it appropriately once collected;
A system for collecting and analysing data on cases where the customer is vulnerable or has a mental capacity limitation so that performance can be monitored and improvements implemented.
In addition, lenders are encouraged to:
Build confidence among customers to enable them to disclose any vulnerability or limitation on their mental capacity at the earliest opportunity so that they can be handled appropriately and sensitively;
Develop and share their policies with customers so they understand how issues will be handled;
Provide appropriate training that reflects the lending or collections situations that staff are likely to undertake.
The way forward
The FCA is planning to publish a further discussion paper on vulnerable customers next year, which will include examples of best practice. It seems that, as of yet, very few lenders have produced consumer leaflets dealing specifically with vulnerability. Given the wide ranging legal powers to punish lenders under Section 140 of the Consumer Credit Act 1974 and the need to adhere to FCA rules and guidance moving forward, lenders should consider reviewing and improving their approach to vulnerable customers.
Katherine Clark, is a solicitor at Ford & Warren Solicitors