Recruitment
Area Sales Manager – Motor Finance – Newcastle, Durham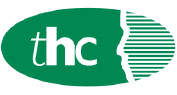 Area Sales Manager – Motor Finance
Location: Newcastle, Durham
Are you a natural salesperson with a proven track record of delivering and achieving sales targets within the motor industry? We have several exciting opportunities for area managers.

This is a field sales role, based from home.
Your role
To manage a region and be responsible for broker and introducers relationships within their region and the quantity and quality of the business produced by those partners, ensuring accuracy at all time and that the company processes and procedures are followed.
Loading ...
The key aspects of your role are:
• To develop existing clients within the specific geographic region, this will involve re-energising existing clients or picking up general relationship management
• To identify and recruit new customers
• To develop clients into profitable producers of business
• Have a thorough understanding of our products and pricing criteria
• Understanding and delivering the brand values of the business, and acting as an ambassador for the company
Your experience
• Strong awareness of the industry sector and regulations
• Field sales experience in the financial services sector
• An excellent understanding of the sector, and can hit the ground running
• Ability to identify the right sales approach for each business partner
Your skills
• Adaptable and flexible
• Excellent planning and organisational skills
• Enthusiastic 'can do' attitude
• Able to work under pressure to tight deadlines
• Accuracy and attention to detail
If interested in this role, please email your CV to vicky@thcrecruitment.co.uk.