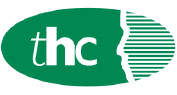 Commercial Vehicle Finance RSM
All UK regions
Excellent Package OTE £100k plus car and benefits
Our client is a specialist lender in the commercial finance market they are looking to recruit a new Direct/Vendor/Manufacturer/Dealer finance sales (non-broker) Regional Sales Manager with experience in Commercial Vehicle Asset Finance, open to suggestions on location, whose speciality is in Vehicle finance business development.

The main purpose of the role is to proactively seek new direct clients, support and develop the existing client base & work with vendors and business partners, to achieve revenue for the company, effectively converting lead opportunities to meet volume and margin targets, whilst working with internal support departments across the company.
The successful candidate needs to demonstrate excellent contacts and an established customer portfolio, transferable accounts and the ability to transact immediate business opportunities. We are looking at individuals who could work currently for a competitor, who are doing well at their current role, but looking for a fresh challenge with a growing bank. You will be responsible for liaising with existing clients, prospects, vendors, manufacturers and internal support teams to make sure relationships are built up and maintained to achieve your business targets.
Essential skills
Previous experience of working in tier 2 & tier 1 leasing sales related environment is essential and previous vehicle asset finance experience is required.
If interested in this role, please email your CV to vicky@thcrecruitment.co.uk