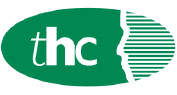 Commercial Vehicle Finance
Trainee Field Sales – Commercial Vehicle Finance

Basic Commission car OTE £60k plus
Our client is an excellent employer a manufacturer of commercial vehicles with their own finance company, the role is working in partnership with the dealer network, supporting the dealer network and their customers.
We are looking for a sales trainee this would suit a motivated sales professional B2B sale experience or someone working in Asset Finance looking for career progression.
Loading ...
We are now looking to employ a trainee asset finance salesperson, covering Yorkshire and the North East of the country. The objective of this exciting new role is to support dealers in that region, in their role of selling new and used vehicles, whilst achieving their customer's needs and our clients own goals. This will be achieved by excellent account management, building strong relationships with the sales team and their customers, managing the sales process and proactively working in partnership with the local management team, in order to develop local strategies to achieve all parties' objectives.
This direct sales role is not limited to funding opportunities available from vehicle sales you will also be tasked with funding other equipment our clients wish to fund. It is our clients aim to be our customers' number one finance choice, by supporting them, with a broker type service and providing affordable solutions for all of their funding requirements. In addition to this, the successful candidate will also be responsible for the introduction and supply of related insurance products
The ideal candidate may already be in field sales, in another industry or someone who is currently frustrated in an internal role in the asset finance industry. Whatever their current role is, the successful candidate will display excellent drive and enthusiasm to succeed.
Please contact me if you think you have the right character and live in Yorkshire, Humberside, Co.Durham or Tyne Tees areas and wish to join an excellent employer.
In addition to basic salary c£30/35k, there is uncapped commission car and exceptional benefits.
If interested in this role, please call Julie 01279713900.