Recruitment
External Auditor – Motor Finance – South East UK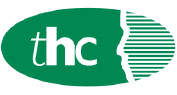 External Auditor – Field based
£26-28k plus car and bonus
South East UK

Your role

To provide assurance that the dealer funding is being used efficiently and that the systems and controls are in place to minimise and prevent misuse of dealer funding.
Responsibilities
• Undertake audit work in a knowledgeable, enthusiastic and professional manner at all times
Loading ...
• Scheduling the audit visits ensuring these are done regular and everything is up to date.
• Ensure that regular communication is maintained.
• Ensure that all systems-based records are maintained in an accurate and timely manner.
Skills/Knowledge
• Attention to detail
• Good numerical ability
• Strong interpersonal skills
• Excellent communication skills, both written & verbal
• Self-motivated
• Logical thinking, methodical
• Understand compliance matters.
• Basic financial analysis
For a full description please contact Vicky 01279713900