Recruitment
Head of Sales – Motor Finance Software Solutions – UK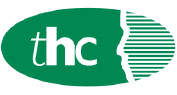 Head of Sales – Motor Finance Software Solutions
Based location flexible
Excellent package
We are seeking an enterprising sales professional to join a technology business that provides solutions to digitise automotive finance. Our client's innovative products allowing their automotive clients to bring their operations into the digital age

The successful candidate has extensive sales experience in the UK/European Automotive Finance market experience with a wide network of relationships and will drive efforts to expand and grow market share and presence in the UK industry through execution of business, value-driven solution sales activities with prospective clients in the automotive finance secretor
Essential Job Responsibilities:
• Generates leads and drives profitable revenue by selling software as a service solution within the automotive finance accounts
• Drives strategies, tactics and account plans to identify, qualify and secure new clients to meet sales targets
• Handles the effective and rapid movement of leads through the sales process, including qualification of prospects; assessment of potential client needs; presentation of our client's solutions; and expeditious closing of business
• Independently develops selling strategies for assigned accounts and effectively interfaces regularly with executive levels
• Leverages executive level contacts to develop greater account coverage and create demand
• Develops strategies to utilize key influential individuals within the client's decision process and builds action plans to influence decisions
• Secures funding for future customer initiatives by linking our client's solutions to the client's business issues to gain credibility at the executive level
• Builds internal and external industry networks to remain current on industry trends
• Articulates to the customer how their product is better positioned than the competition to meet their business needs and objectives
• Prevents objections by uncovering customer concerns early and building consensus towards a mutual solution based on customer requirements
• Develops long term client and business relationships based on mutual value and trust, resulting in repeat business
• Maintains prompt and accurate sales pipeline forecasting
• Shares industry, solution, deal, and sales "standard methodology" knowledge with the sales community
Loading ...
The above statements are intended only to describe the general nature of the job, and should not be construed as an all-inclusive list of position responsibilities.
Additionally: Based on your experience, your network, and expertise we will also welcome your feedback and participation around strategy, company positioning, and overall marketing/product plans.
Exceptional salary uncapped commission car laptop possible share options for the right candidate
Salary review after 12 months.
If interested in this role, please ring Julie Ramsay 01279713900 for more information.