Recruitment
Motor Finance Operations Risk/Funding Supervisor – London, UK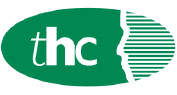 Motor Finance Operations Risk/Funding Supervisor
Salary: £35/45k plus benefits
London/Middlesex
Our client is a fast-moving innovative employer offering great career opportunities, this is a key role support Dealers by providing professional Operations and operational risk management services the jobholder will work collaboratively with wholesale and retail functions and with third-party suppliers (Dealers, Credit reference agencies, Vehicle Valuation Agencies etc. ).
The team support clients, regarding matters of vehicle policy, benefit-in-kind tax rules, vehicle specification, demonstration drives, availability and vehicle hand-over services. to engender maximum client loyalty, based on the excellence of service, speed and accuracy of response.
In brief, you will manage the lifecycle of the company's Dealer funding accounts, vehicles and products within the Vehicle Funding platform, including:
• Creation of new Dealer accounts
• In-life account administration activities relating to credit facilities, vehicles proposed for funding and funded vehicles
• End-of-life activities including reduction or withdrawal of facilities during Dealer terminations in order to close the accounts efficiently and with minimum exposure or loss to the company
• Report all potential risk situations to internal management alongside recommendations of appropriate actions
• Monitor for Dealers holding appropriate Consumer Credit permissions and stock & buildings insurance
• Generate monthly and periodic monitoring reports of Dealer debt positions, write-offs and VAT recoverable on written-off debt
Knowledge
• Motor finance experience highly desirable
• Knowledge of motor finance fleet and contract hire sectors
• Experience of project-based work
• Knowledge and/or experience of development, testing and rollout of new operations and/or procedures and working practices
• Appreciation of motor finance field sales-based operations.
Personal Attributes:
• Able to apply a structured and flexible approach in a dynamic, expanding business environment
• Comfortable engaging with staff at all levels within the company and at Dealerships
• Enjoys working both collaboratively and autonomously, and applying initiative
• Articulate, persuasive and diplomatic
• Capable of original thought
If interested in this role, please email your CV to vicky@thcrecruitment.co.uk