Recruitment
Business Development Manager – Motor Finance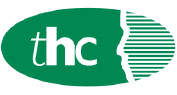 Business Development Manager – Motor Finance 
£30,000-£35,000 Basic OTE 50k (uncapped) plus car/allowance 
Location(s): Hampshire / Essex 
Responsible for developing the company's motor finance business within a designated territory. To drive new business performance in line with company strategy from approved sources whilst protecting the company's interests at all times.

Your responsibilities: 
• Delivering agreed new business case and margin targets
• Define and implement a clear territory analysis to ensure all motor dealers are included and all details are kept current
• Monitor, support and develop existing dealer relationships
• Develop a clear strategic plan for the on-going acquisition of new dealer targets
• Effectively manage any existing funded relationships and continue to seek new funding opportunities
• Provide dealers with training support when required to assist with performance, regulatory changes and product development
• To ensure point of sale marketing materials are being used correctly by dealers and in a way that helps promote the sale of motor finance
• Provide guidance and support to dealers on CCA and FCA regulation and ensure that dealers are acting responsibly and in line with third-party expectations
• To provide guidance and support to dealers on marketing ideas
• Maintain a strong relationship with the Sales Support function of the business and the dealer network
Your Skills and Experience required: 
• Experience in account management/sales within motor/finance industry/ Sales background
• Performance driven with clear selling skills
• Must be able to demonstrate the ability to build long term sustainable relationships
• Excellent communication, influencing and negotiation skills
• Strong team player
• Presentation preparation and delivery skills
If interested in this role, please email your CV to vicky@thcrecruitment.co.uk.