Recruitment
Legal Recoveries Manager – Asset/Motor Finance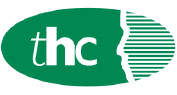 Legal Recoveries Manager – Asset/Motor Finance
North London
Our client is a prestigious fast-growing lender working with the presents a great career development opportunity, Legal Recoveries Manager is a new position, the purpose of the role is to lead legal recoveries activities maximising recoveries from defaulted agreements and significantly overdue arrears situations. The Legal Recoveries Manager will report directly to the COO.

You will be an experienced Legal Recoveries professional and have a track record of effectively maximising recoveries in as short a term period as possible. Experience in the motor vehicle sector or asset finance market would be highly preferable. As Legal Recoveries Manager you will also be responsible for ensuring efficient and effective arrears management in order to minimise potential losses through bad debts and work closely with legal advisors where appropriate.
Legal Recoveries Manager's duties include:
Responsible for collection activities of all legal cases and defaulted clients to ensure potential losses are minimal and within budgeted expectations
Portfolio management to identify potential default risks e.g. companies going into administration
Ensure the highest levels of quality customer service and competency are maintained thereby minimising risk and costs
Ensure all legal collections activities achieve performance targets, developing and implementing solutions which positively impact performance
Balance reliance and use of third party legal advisors to maximise cost/benefit effectiveness
Drive a continuous improvement culture to deliver efficiency whilst improving quality and flexibility of customer service
Liaise with asset management for asset valuation and uplift on arrears cases where appropriate
Feedback to senior management and credit team characteristics of defaulting client profiles to drive continuous improvement in credit decision making
Produce arrears reporting ensuring accurate records are maintained and issues promptly raised to senior management
Legal Recoveries Manager's role requirements:
Proven track record in an asset or motor finance, with particular emphasis on collections management and legal recoveries
Sound knowledge of asset finance products, structures, and documentation
Comprehensive knowledge and understanding of legal recoveries process
Comprehensive knowledge of insolvency laws and consumer credit laws
Understand the Financial Statement impact of collections management activities
Remuneration
Competitive salary depending on experience + performance related bonus, health insurance, pension.
If interested in this role, please email your CV to vicky@thcrecruitment.co.uk