Recruitment
Wholesale Operations Supervisor – Vehicle Finance – London, UK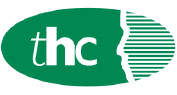 Wholesale Operations Supervisor – Vehicle Finance
North London
Excellent salary + bonus, health insurance, pension
Working for a specialist provider of vehicle finance. This is an office-based role is key to the organisation achieving its goals and in particular administering the Wholesale loan book in a risk-controlled manner. The successful candidate will look after the company's Wholesale Operations activities, these being:

• Administer Dealer Wholesale facilities within the company's Wholesale Vehicle Funding platform.
• Mitigate the company's vehicle legal title risk by administering its vehicle financial interest processes with HPI / Experian / CDL.
• Deliver associated Wholesale Operations and operational risk management services.
Your requirements
• Secondary education to A Level (or equivalent).
• At least three years experience within Wholesale vehicle finance.
• Knowledgeable of the holistic Wholesale vehicle finance business model and life cycle.
Your Personal Attributes:
• Able to apply a structured and flexible approach in a dynamic, expanding business environment.
• Comfortable engaging with staff at all levels within the company and at Dealerships.
• Enjoys working both collaboratively and autonomously, and applying initiative.
• Articulate, persuasive and diplomatic.
• Possesses common sense and an understanding of the company's commercial context.
To discuss this role in more detail and receive a full job specification, please call Vicky Maynard 01279713900 or email your CV to vicky@thecrecruitment.co.uk.