Banqsoft is the small challenger who has achieved a solid foothold in the Nordic banking industry and European motor financing industry.
Through our unique 'in a box' concepts, our customers enter quickly and efficiently into new markets or expand with new products.
Banqsoft was established in 1994, and is since 2015 a fully owned subsidiary of the Danish IT group KMD A/S, a leading supplier of IT services to Denmark's public sector, as well as the private sector in Denmark, Sweden, and Norway.
We specialise in delivering standardised and pre-configured solutions, and our 200 employees in Norway, Sweden, Finland and Poland manages 85 installations for 65 companies, with sales agents and customers in 30 countries.
Digital transformation
Digitisation, new channels and competitors, changes in customer's behavior, the sharing economy, PSD2, peer to peer lending, Blockchain, crowdfunding, robotics and the never-ending story of compliance are just some of the changes to keep up with.
Open banking is a new financial model, that refer to the use of open APIs to enable new banking services and greater financial transparency for account holders and third-parties.
A flexible core platform is required to provide scalable real-time data access and to launch new APIs quickly, which is spot on what Banqsoft offers.
The auto industry continues to grow
By 2030 the world population will reach nine billion, and the middle class will double from 2 to 4.9 billion. Therefore, car sales are expected to reach 107 million units in 2010 (80 million in 2013).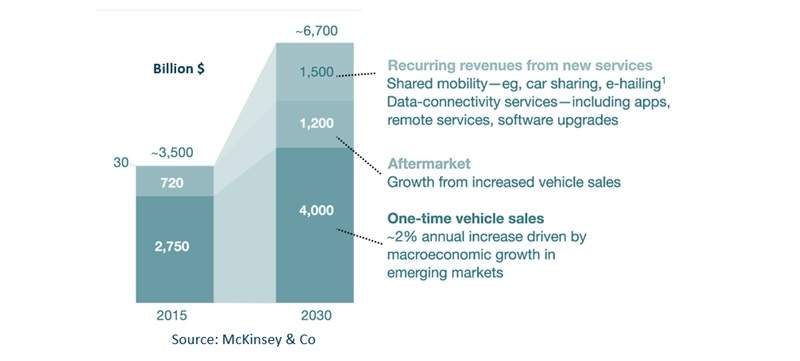 Cars will be important, economic eco-systems to grow and evolve. Auto financing will be key to purchase even more, e.g. insurance, road assistance, fuel cards, tire hotel and other kinds of mobility services.
A wide range of products and services
Banqsoft deliver a wide range of financial products and services to cover several business areas, such as retail banking, consumer finance, factoring, leasing, floor planning, fleet management and Sales Finance.
In addition to a comprehensive suite of products, Banqsoft offers a wide range of services, including:
Service management
Support services
Maintenance services
Application Operation
Hosting services
24/7 services
Release management
BPO services
Application Service Provider (ASP)
Our aim is to give our customers new business opportunities and competitive advantages by combining cost efficient portfolio management with state-of-the-art software to support your operation. Our solutions and services are used by world leading banks and European asset-based financial services providers.
We are determined to establish lasting partnerships with our customers, being their preferred choice when they broaden their product offerings or expand into new markets.
Up and running in 60 days
Delivering services to the financial industry is known to be both time-consuming and costly. Our concepts are standardised and pre-configured, feature-rich, highly automated and support reporting and compliance requirements.
Our solutions can be delivered 'turnkey', including the configured core solution, integrations with third-parties, back-office solutions and self-service solutions, as well as super-user training, allowing our customers to enter quickly into go-live.
Once the customer's get started, we can collaborate on further business development and fill the gaps to launch new products and services.
Microsoft Gold Application Development Partner
Banqsoft's View21 Product Suite is based on a Microsoft.NET platform, and we are proud to be recognised as a Microsoft Gold Application Development Partner.
With all our products in the same IT platform, it's easy for our customers to expand with new products or into new countries, without changing their system platform or service provider.
Low total cost of ownership, short time to action, rich functionality and geographical reach has been the winning recipe for View21 in recent tenders.