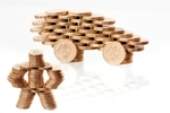 What is PCH?
PCH stands for Personal Contract Hire, and is an increasingly popular form of car finance.
This is essentially a long-term rental that does not result in ownership of the asset. Lessees are required to keep the same car over the agreement. The time of the lease is fixed, as are the monthly payments.

Like all car finance agreements, PCH comes with conditions agreed at the start of the contract. This will be typically include acceptable upkeep of the vehicle and not having exceeded a mileage limit. The customer, or lessee, can also pay for additions to a PCH deal such as optional maintenance which covers routine servicing, replacement parts and new tyres due to fair wear and tear (the BVRLA has a handy guide to what is acceptable).
Monthly payments will be at a fixed rate for PCH, unlikely to change over the course of the agreement.
When trying to understand what is PCH, it is important to understand that the lessee does not at any point own the car, they are hiring it. An advantage to this style of finance arrangement is that a lessee may be able to drive a new vehicle as their own personal car at a much reduced rate compared to having bought the vehicle outright in cash.
The single vehicle will also be driven for a set amount of time, known as a 'lease period'. A disadvantage is if you wish to stop driving, and paying for, the vehicle before the end of the lease period you may have to pay additional charges. An advantage is the arrangement protects the lessee from depreciation, or not having to worry about how much the vehicle is going to go down in resale value in the period of time they are driving it.
Unlike with other car finance deals, there is no option to buy the vehicle at the end of a PCH deal. Other ways of financing a car can be explored here.