Comments
Betterment takes on the banking industry
While demand for robo-advice has been increasing, many players in this space continue to struggle to build a client base. Betterment's launch of a savings account is a step in the right direction, aiding the provider in establishing the valuable main financial institution relationship.
Betterment, one of the largest robo-advisors globally by assets under management, is now introducing a high-yielding savings account, Betterment Everyday Savings. But the American robo-advisor is not the first to enter the banking space. Wealthfront has already succeeded in this area, as its banking services managed to accumulate over $1bn from consumers within a few months of launch earlier this year.
GlobalData's 2018 Mass Affluent Investors Survey shows that only 3% of US mass affluent investors regard a robo-advisor as their main investment provider, while 17% have used one at some stage when arranging their investments.

Consumers' main bank remains the preferred channel when it comes to investments. Given the importance of cross-selling, this comes as little surprise. For example, 43% of US consumers selected their main savings account as they already had another product with that bank.
Clearly, those with a wide product offering boast an advantage, as they are able to leverage existing relationships. Betterment's move to enter the banking sector thus makes strategic sense. Introducing Betterment Everyday Savings is an important way to attract more clients and gain a larger share of the consumer wallet. This holistic approach provides the convenience and simplicity that consumers want.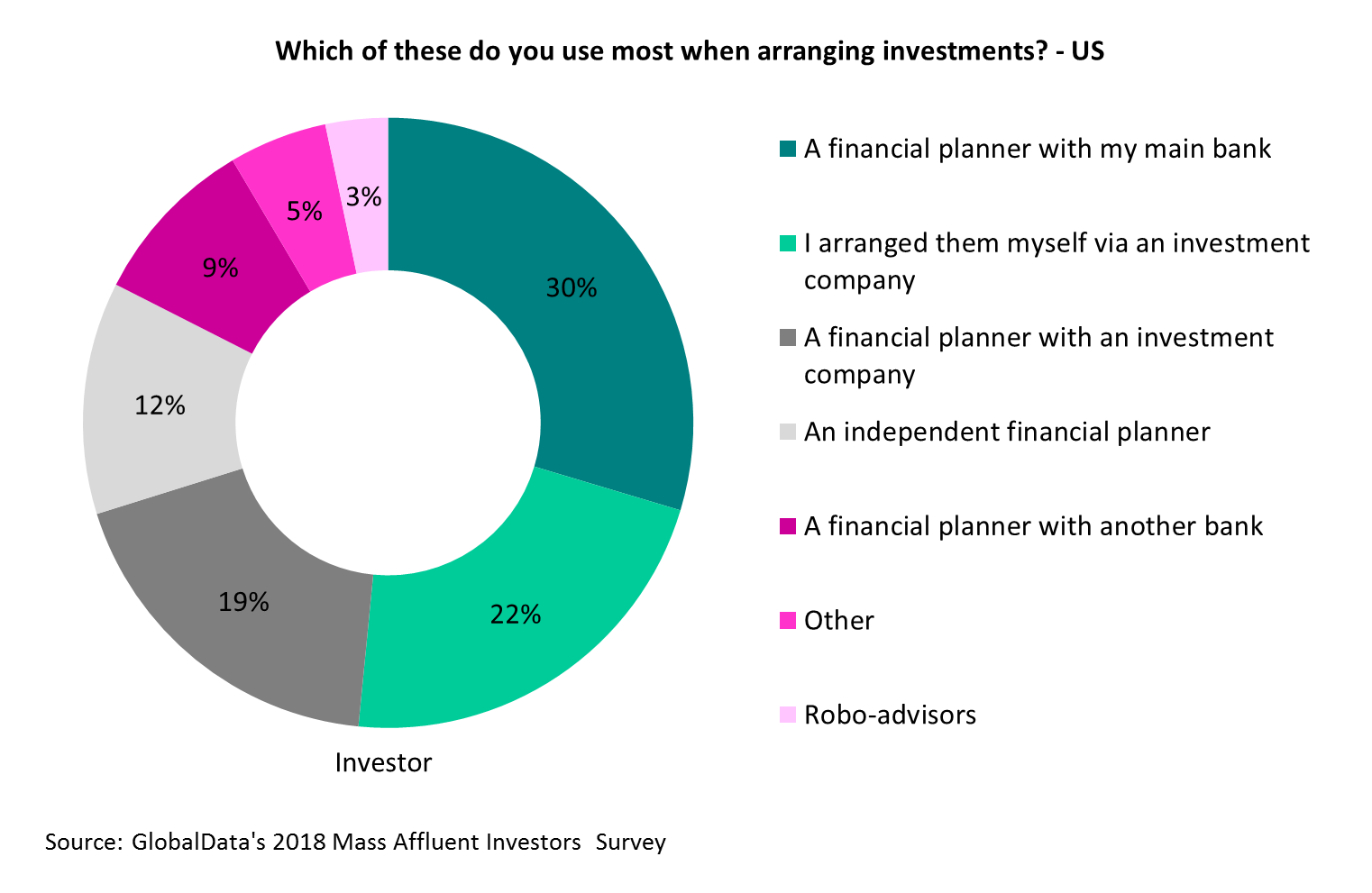 The product's benefits are appealing, despite Betterment earning 0.25% of the earned interest on the account. The account offers an annual percentage yield that can reach up to 2.69% – outdoing some traditional players – as well as no ATM, account, or overdraft fees. Yet these are necessary benefits; consumers are loyal to their savings providers, and a startup such as Betterment needs to go above and beyond to tempt people to switch.
Long-term sustainability is paramount for robo-advisors. Betterment is not the first to introduce banking services, but it is the largest player to do so. If the move proves successful – and Wealthfront has proven it can be – it may prompt more robo-advisors to follow suit. This could turn the heads of both robo-advice and non-robo-advice users. The players most likely to succeed are those able to provide a holistic offering, addressing customers' entire financial service's needs – be it in the banking, investment, or insurance spaces.
Latest reports from
GlobalData is this website's parent business intelligence company.