Private Banking & Wealth Management: London 2018 Conference and Awards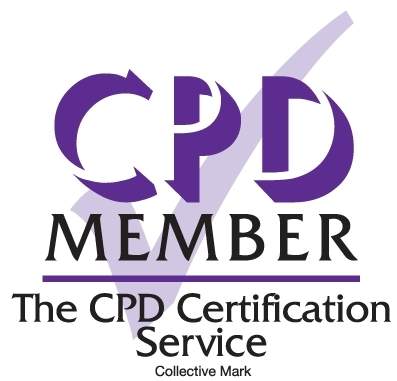 The Waldorf Hilton &nbsp 07-Jun-2018
Private Banking & Wealth Management: London 2018 leverages the expertise across the Verdict research and publishing portfolio, including Private Banker International, Wealth Insight and Wealth Intelligence Centre. The event is an opportunity to share ideas, discover trends and network with peers across the wealth industry. Stemming from the publication Private Banker International, we are pleased to rebrand the well-known Private Banking: London conference to bring in an important element to the industry: wealth managers. We invite you to join us in London on the 7th June 2018 to be an active voice in the future of private banking and wealth management. The evening will host a gala dinner to reveal the winners of Private Banker International Awards 2018, celebrating excellence in the private banking industry.
About
Private Banking & Wealth Management: London 2018 brings together private banks, family offices, independent wealth managers and intermediaries in an active discussion of the key issues facing the industry. The informative and inspiring keynote sessions and informal conversations provide setting for you to join other high-profile guests in engaging discussions.
We examine the key industry trends and discuss practical solutions to the most pressing industry questions:
How is the regulation change set to challenge industry practices?
How will Brexit impact the private wealth industry?
How is technology evolving in the industry and what's new?
Best practices to attract the younger generation of wealth managers
Diversity and inclusion and how to best implement it in today's businesses
Financial planning: how to protect and grow your money
How can firms remain cyber safe and raise their security profile?
Can collaboration between incumbents and FinTechs be the next big thing?
Should today's financial firms invest in crypto currencies?
Learning to innovate in a fast moving environment
Millennials as digital drivers of change – what else can they impact?
Meeting wealthy desires: alternative and luxury investments
What's next to rival the industry?
 Meet with the key industry thinkers and doers and discuss the importance of a new kind of strategies, business practices and partnerships in the industry in order to meet the challenges of implementing innovative technological solutions.
Attend
Who attends?
The event will bring together decision-makers and specialists from a variety of key sectors, job titles include:
COOs, CCTOs, CIOs
Global Heads and Vice Presidents of Private Banking
Heads and Directors of Wealth Management
Head of Client Strategy
Heads of Investments
Head of Regional Wealth Management and Investments
Partners and Heads of Family Office
Heads of Branch Technology
Heads of Digital Transformation
Heads of Private Banking Technology & Innovation
Members of Banking Associations
Founders of Wealth Management Start Ups
Company type:
Private Banks
Wealth Managers
Boutique Private Banks
Online Banking Providers
Technology Providers
Researchers and Analysts
EARLY BIRD

 

OFFER
Banks – Full Day Conference & Awards Dinner
£1195
Charity and NFPs – Full Day Conference & Awards Dinner
£895
All rates are subject to VAT
STANDARD
Banks – Full Day Conference and Awards Dinner
£1395
Charity and NFPs – Full Day Conference and Awards Dinner
£1000
Vendor– Full Day Conference and Awards Dinner
£1950

To register now, or for more information contact Carlo Mancini:
T. +44 (0)20 3096 2582
Terms and Conditions
Changes and Cancellation
We reserve the right to change event details if necessary, although we will endeavor to keep all changes to a minimum. We will inform you as soon as possible of important changes, for example name or date changes. 
Substitutions may be made in writing at any time and will incur no penalty fee. Cancellations without a substitute delegate received a month prior to the event will be subject to a 20% cancellation charge. Delegates canceling after this date without a substitute delegate will be required to pay the full fee and no refund will be made. Cancellations must be received in writing or via email and will not be accepted over the phone.
Force Majeure.
We reserve the right to cancel the event by reason of Force Majeure, included but not limited to fire, flood, extreme weather conditions, acts of war or violence, malicious damage, explosion, earthquake, strike, civil disturbances, political unrest, riot, labour dispute, power cuts or any other extraneous variable beyond FNP's control.
Judges
Caroline Burkhart, Director, Scorpio Partnership
Caroline is a Director with Scorpio Partnership, an Aon group company, and has been with the firm since 2007. She is responsible for business development and the execution of assignments drawing on her detailed market experience in the private banking industry over 25 years. As a senior consultant her work has covered a diverse range of strategic wealth assignments across the globe, with a strong focus on using client insight to drive business results. Formerly a senior private banker with Credit Suisse in London, Caroline has comprehensive business management experience gained as Head of International Private Clients in the London office and an in-depth knowledge of the international private banking environment. Prior to this, she gained specialist expertise in the Middle East market as Head of Middle East private clients, having lived and worked in the region. Caroline started her career with the bank managing private client equity portfolios.
Bartosz Golba, Head of Content, Wealth Management, Global Data
Bartosz Golba heads the team of wealth management analysts at GlobalData. Prior to the current position, he spent more than six years in client-facing roles in a brokerage house and a private bank. He leverages his practical industry experience to provide GlobalData's clients with actionable insights. Bartosz's key areas of expertise are use of technology and digital wealth management (not least the rise of robo-advisors) and asset allocation trends. He regularly speaks at the industry events, and has published articles in a number of reputable publications.
Ronan McCaughey, Editor, Private Banker International
Ronan McCaughey is editor of Private Banker International (PBI) at Verdict. He is an award-winning journalist with over ten years' experience in financial journalism that has taken him all over the world reporting on the investment, retail banking and pensions market.  In recent years, Ronan has focused on the insurance market as editor of Life Insurance International at Verdict.  Having successfully grown Life Insurance International as a publication, Ronan is now enjoying immersing himself in the world of private banking and wealth management to ensure PBI remains the leading briefing service in the global private banking and wealth management sector.
Caroline Simmons, Deputy Head of the Investment Office UK, UBS Wealth Management
Caroline is deputy-head of the Investment Office UK, and in this capacity regularly presents on the global House view, as well as more specific UK topics and markets.
Caroline is a strategist based in London, specialising in UK equities, and UK real estate. She has 15 years of investment experience and has a background as a UK consumer analyst and prior to joining UBS in 2004 she was a fund analyst. Caroline is a graduate of the University of Oxford, a CFA charter-holder, and holds both the Financial Planning Certificate and the Investment Management Certificate.
Oliver Williams, Head & Co-Founder, WealthInsight
Oliver Williams is a founding member of WealthInsight a leading wealth consultancy that advises companies operating in the wealth sector. Since its inception, Oliver has headed up WealthInsight's research departments, growing its intelligence in over 170 countries. A recognised authority on the elusive trends of the wealthy, Oliver has reported, written and talked on the topic of wealthy individuals to organisations and the world's press (BBC, CNBC, Financial Times, Wall Street Journal to name but a few). A former journalist, Oliver has also written for Spear's and Elite Traveller magazines, both leaders in high-end publishing.
Ian Woodhouse, Head of Strategy and Change – London and Zurich, Orbium
Ian is a trusted business and technology adviser to private banks and wealth managers. Through his industry knowledge, extensive network, multiple project experience and awareness of emerging good practices and technologies, he assists executives and boards to focus, improve and grow their businesses. His multiple project experience enables him to provide business, operational, technology and digital alignment in a timely way to help keep them ahead as the industry enters a period of unprecedented change.
Ian is also a recognised and  influential industry thought leader providing insights on industry relevant topics through executive briefings, white papers and conferences. He leads Orbium's Wealth Management C -level Survey which provides valuable insight from European and Asian executives on how their current and planned future business and technology models will evolve.
Venue
The Waldorf Hilton

This year's Private Banking & Wealth Management: London 2018 Conference and Awards see's us visit the iconic Waldorf Hilton in London's West End, its central location and high end setting makes it a perfect choice for this event. Delegates will experience top rate service while enjoying the beautifully restored historic event spaces. The Waldorf Hilton, London is just a six minute walk from Covent Garden tube station which serves the Piccadilly Line. From here, take the tube to Green Park (three minutes) for Buckingham Palace or Piccadilly Circus (two minutes) for Regent Street shopping. Walk to Charing Cross station in only nine minutes for the Bakerloo and Northern Lines, where you can travel to London's main shopping district of Oxford Circus and Bond Street in only two stops.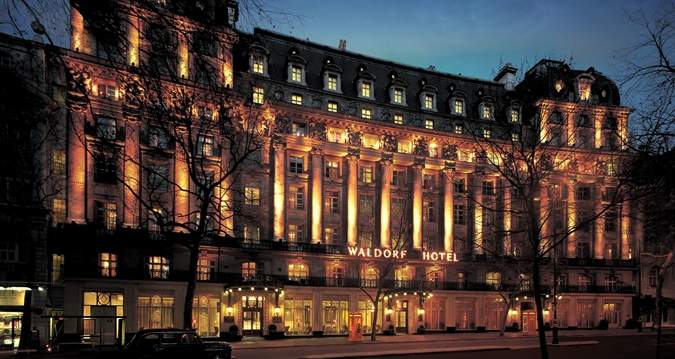 Accommodation
We are pleased to say that we have secured a number of bedrooms at the Waldorf Hilton, at a preferential rate for delegates of the event.
Queen Guest Bedroom, including breakfast – £266.00
If you would like to book a room, please click here.
For further information please contact Melissa Coulter on melissa.coulter@hilton.com
Alternatively, if you would like a list of alternative hotels in the nearby area, please contact Rachel Archer on rachel.archer@compelo.com
Speakers
Speakers 2018
Christian B
erchem, Managing Director, Credit Suisse
Christian Berchem is a Managing Director of Credit Suisse in the International Wealth Management division, based in London. He is the CEO of Credit Suisse (UK) Limited, the bank's UK private banking legal entity, and is responsible for the ownership and delivery of the private banking strategy in the UK.
Christian joined Credit Suisse in June 2017 from Barclays, where he spent the last five years at Barclays Wealth, most recently as Head of the Private Bank for London. Prior to that, he spent nine years at JPMorgan, where he held senior roles including Head of European Cash Equity Sales. Christian also worked at Merrill Lynch, Morgan Stanley and KPMG.
Christian holds a Masters in Management from the J.L. Kellogg Graduate School of Management, Northwestern University in Chicago and a Bachelor of commerce from the University of Toronto.
Ton Kentgens, Global Business Development Private Client Solutions, Ortec Finance
Mr. Kentgens studied Economics at the University of Maastricht. After graduation, he worked for the Open University and later for ABP Investments as Manager European Equities. After ABP, he switched to Rabobank Group, where he worked a total of 12 years, 6 years for Rabobank and 6 years for Robeco, the asset management company of the Bank. In April 2005, Mr. Kentgens went to Warsaw, Poland for a period of 5 years. This assignment started with employment for Rabobank International. Later, he switched back to Robeco and set up a local sales office in Warsaw for Central & Eastern Europe. In 2009, Robeco closed its CEE office due to the economic crisis and Mr. Kentgens moved back to The Netherlands where he was employed as a Principal Consultant at Capgemini Consulting Financial Services and focused on Private Banking & Wealth Management clients in The Netherlands and abroad.
In 2013, Mr. Kentgens joined Ortec Finance where he is responsible for Global Business Development for Ortec's Wealth Management product OPAL.
Ian Woodhouse, Head of Strategy and Change, Orbium
Ian is a trusted business and technology advisor helping executives and board members of private banks and wealth managers to adapt and future-proof their businesses as the industry enters a period of unprecedented change. He provides relevant, timely and valued perspectives through his deep industry and process knowledge, extensive executive network, multiple project experiences and proven techniques and tools for analysis through to action. He also mentors and guides Orbium's innovative fintech, regtech and software partnerships, including those involved with core banking evolution, data analytics, investment management risk enhancement and data provision to meet cross border regulatory compliance. Ian is an influential and globally recognized thought leader, providing insights on industry relevant topics and has led a succession of respected global industry private banking surveys over the last twenty years. The latest is Orbium's Wealth Management C-Level Survey which is aimed at getting a forward looking view on how executives are shaping the evolution of the future industry. Focused on themes around evolving good practice in meeting changing client needs, relationship manager effectiveness, technology evolution and other topical key areas, it provides timely, relevant and unique insights and enables participants to discover where their views and focus differs or aligns with those of their industry peers. He serves on prominent wealth management industry advisory boards and forums and is on the judging panel for leading European wealth industry awards. Prior to Orbium, Ian has held senior positions within  IBM,EY and PwC.
Stephen Manly, Sales Director UK, Appway
 As Sales Director based in London, Stephen Manly is responsible for growing the Appway client base in the United Kingdom.
Stephen has 12 years of experience selling complex business solutions across a variety of UK financial services sectors. With a background in Regulatory Compliance and Business Intelligence, Stephen is passionate about driving the adoption of Appway's solutions to remove the trade-off between Compliance and Customer Service which he believes many Banks and Financial Services companies are facing today.
Alistair Shipp, Associate Partner and Head of Management Consulting Services, Orbium UK
 Alistair leads our Management Consulting Services in the United Kingdom. He has considerable experience in both business consulting and change management leadership, particularly in wealth management and affluent banking. He is responsible for leading and developing a talented team of experienced consultants from across the industry, dedicated to working in partnership with our clients and enabling them to execute their strategies.  In defining and executing major transformational change globally, he has learnt to identify and overcome the recurrent pit-falls and challenges that most firms face in evolving their businesses.  In particular, Alistair has a particular interest in ensuring that programmes and initiatives deliver the intended commercial outcomes and benefits of change, in his view, the 'Achilles Heel' of transformation.
Awards
ELIGIBLE INSTITUTIONS FOR THE PRIVATE BANKING & WEALTH MANAGEMENT: LONDON 2018 CONFERENCE AND AWARDS INCLUDE:
Following on from the success of 2017's event, Private Banking & Wealth Management: London 2018 will again be holding its Awards in 2018 to celebrate the very best in the industry.
This year companies can nominate in 14 categories, full details of which can be found on the next tab or in the downloadable Awards Information Pack below.
Download Awards Information Pack here
Downlad Awards Entry Form here
The deadline for entries is 5pm GMT on Friday 13th April 2018 to PBI18awards@compelo.com
Submission rules
Nominees should follow these simple guidelines to ensure that their submission has the best chance of winning:
Submissions can be made either on behalf of your own company or in recognition of a colleague or partner firm.
Maximum of 1,000 words in Word format, no appendices.
Entry must address the award category explicitly, not generic links to web sites, corporate marketing etc.
Submissions should highlight the key differentiator and competitive nature of the project or implementation
It is made explicit the Entrant, Judges and the publication will treat any and all information in strict confidence and any quotes or information to go into the public domain will be pre-cleared by the Entrant.
Submissions made after the publicised cut-off date will be ignored irrespective of their relative merits.
The Editor and Judges reserve the right to make no award for any specific category
The Editor and Judges reserve the right to move a submission to a more appropriate category at their discretion
In submitting for more than one category the submissions must be unique (see 3)
The Editor and Judges' decision is final
Please note: Whilst we recommend you to try to submit against as many of the criteria as possible, we appreciate that for some companies this may not be possible. The more you can respond against the stronger your application will be, but we would like to highlight that submitting against all criteria is not mandatory.
Should you have any questions regarding the awards, please contact Rachel Archer:
T. +44 (0) 207 936 6591
E. rachel.archer@compelo.com
Good luck in your submissions!
The winner of Private Banker International Awards 2017 were…
Outstanding Private Bank – UK – International Clients: HSBC Private Bank
Outstanding Private Bank – UK – Domestic Clients: Barclays Wealth & Investments
Outstanding Private Bank – UK Crown Dependencies: Kleinwort Hambros
Outstanding Private Bank – Western European Region: Societe Generale Private Banking
Outstanding Private Bank – Eastern European Region: Credit Suisse
Outstanding Private Banking Customer Relationship Service and Engagement: Citi Private Bank
Outstanding Wealth Management Technology Provider – Middle Office (Vendor): Appway
Outstanding Wealth Management Technology Provider – Back Office (Vendor): Avaloq
Outstanding Digital Solutions Provider (Vendor): Prometeia
Outstanding Private Bank for Next Generation Proposition: BNP Paribas Wealth Management 
Outstanding Private Bank for Next Generation Proposition: Standard Bank Wealth and Investment 
Outstanding Private Bank for UHNW Clients: Credit Suisse
Outstanding Private Bank for Philanthropy Proposition: BNP Paribas Wealth Management
Editors Special Award: Nykredit 
Download Presentations
Thank you for attending the conference.
To download the presentations, please enter the password: